WARRANTY / CLAIMS
Only the best raw materials are used for our garments. Thorough production and a multi-level quality control ensure a high quality standard. The utilized wool fabrics made out of Merino and sheep's wool are natural products offering unique properties. They vary according to the raw material so they need a special user's care.
WARRANTY
We are very sorry that one of our products is defective despite careful material selection and comprehensive quality control.
We guarantee a legal warranty of 2 years on all of our products. Claims can be made under warranty on presentation of the proof of purchase.
Damage caused by normal use, wear, accidents and improper use are excluded from the warranty.
Please note that wool products in particular require special care. A loss of function caused by incorrect care is not covered by the warranty.
Always try to repair your product for reasons of sustainability. Should this not be possible, the item will be exchanged. In the latter case, your item will be automatically retained and disposed of.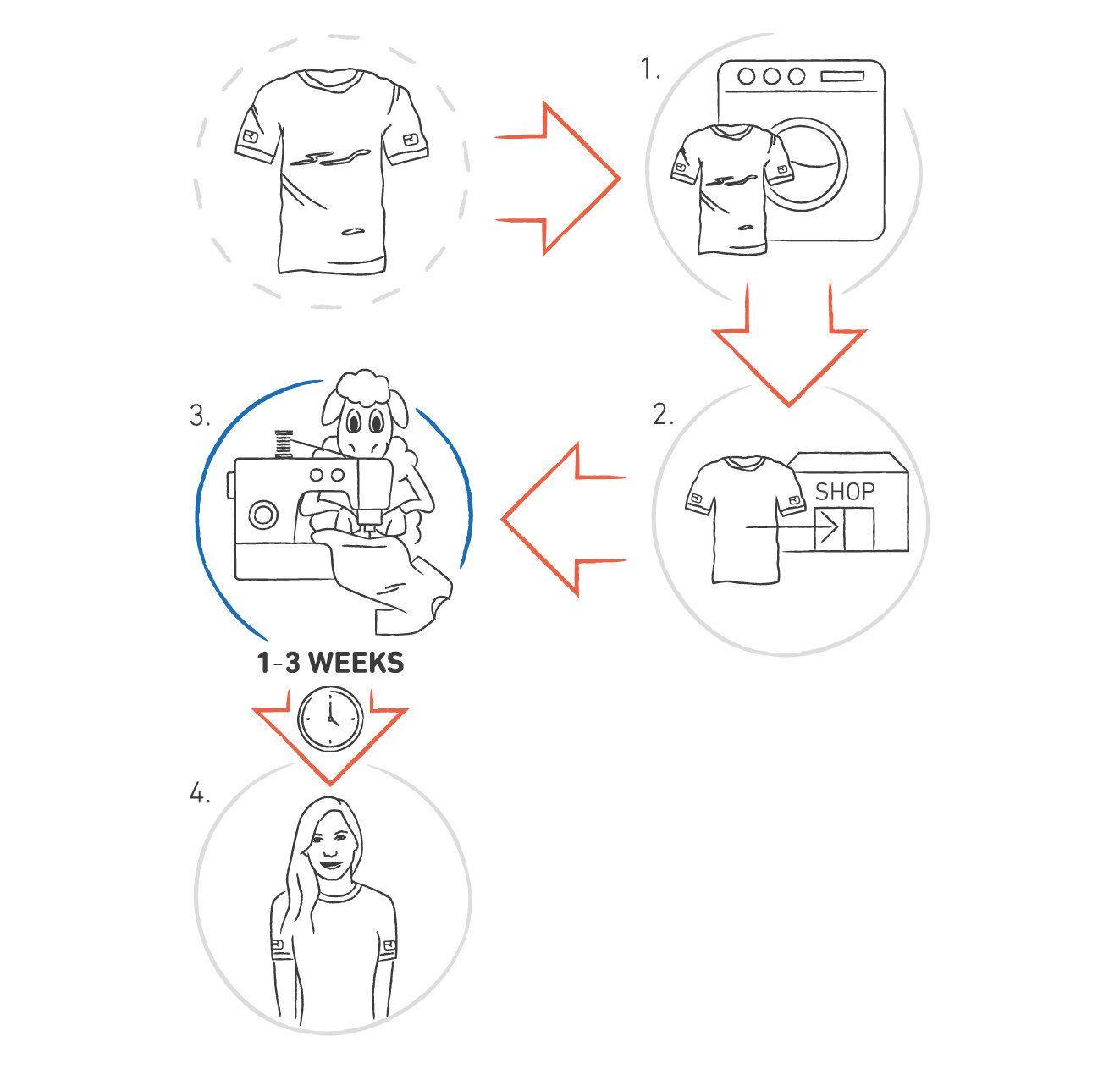 CLEAN THE PRODUCT
For reasons of hygiene and for the benefit of our employees, please first clean the product. Please ensure you follow the care instructions.

PROCESS
Please take the item to your specialist ORTOVOX dealer or send it to your online dealer. Please ensure you include your proof of purchase. This is required in order to prove your warranty entitlement.
If you purchased your item abroad, please contact a specialist ORTOVOX retailer in your area. Don't forget your proof of purchase!
For legal reasons, claims must always be processed where the contract of sale and transfer of merchandise was concluded. If you purchased your product from ORTOVOX.com, please use the form below.

WHAT HAPPENS TO THE ITEM UNDER CLAIM?
The specialist retailer will contact us and, if the claim is justified, we will repair or replace your product.

HOW LONG WILL IT TAKE TO PROCESS MY CLAIM?
Processing normally takes 1–3 weeks. The duration may be slightly longer depending upon the country and whether further queries are necessary.
If the information you require isn't listed here, you might find your answer in the FAQS.