SUSTAINABILITY
ÖKOLOGIE - SOZIALES - WIRTSCHAFT
ENVIRONMENT – SOCIAL ISSUES – ECONOMY
Protection is ORTOVOX's central core brand value. Protection does not just mean that provided by our products, but also protection of mankind, the environment and animals. There are various opportunities for promoting sustainability in our company, with our suppliers, on our Tasmanian wool farms or on the mountain. We view every one of our initiatives not as a one-off undertaking, but as a lasting endeavor that we pursue with conviction and self-commitment. We have already implemented the following milestones and wish to pursue them on a permanent basis.
FAIR WEAR FOUNDATION
Since July 2015, we have been a member of the Fair Wear Foundation (FWF). The Fair Wear Foundation is an independent non-profit organization that is cooperatively led by retailer organizations and representatives from the textile industry, trade associations and non-government organizations with the aim of improving working conditions in the textile industry worldwide.
To do that, the foundation has defined the following working guidelines, which are to be implemented in the ORTOVOX factories:
Free choice of work
No discrimination in the workplace
No exploitation through child labor
Freedom of association and the right to collective actions
Payment of a living wage
Reasonable working hours
Safe and healthy working conditions
A legally binding employment contract
THE FAIR WEAR FOUNDATION MONITORS ITS MEMBERS' IMPROVEMENTS THROUGH:
Yearly performance reviews at the company headquarters (questionnaires plus interviews and document inspection)
Factory audits
The opportunity for factory workers to lodge complaints.
THE FOUNDATION OF THIS IS A THREEE YEAR PLAN THAT DEFINES THE FOLLOWING GOALS:
After one year, 40% of the production must come from audited factories or "non-risk" countries.
After two years, 60%
After three years, 90% or 100%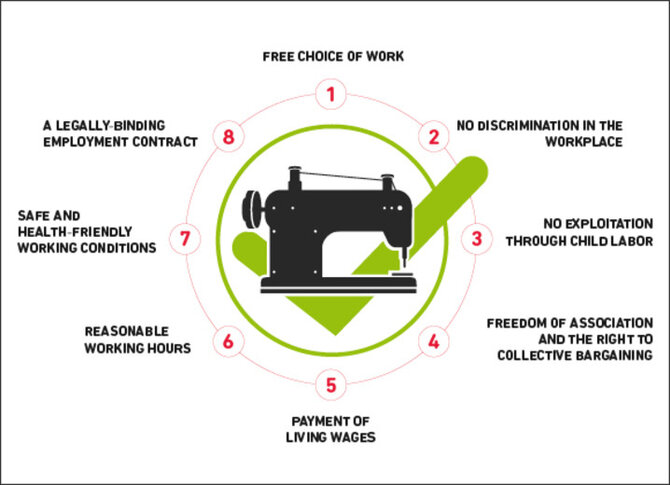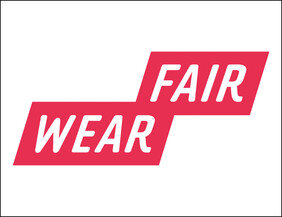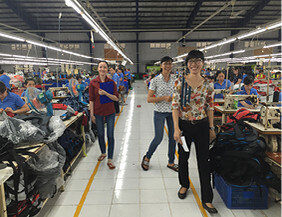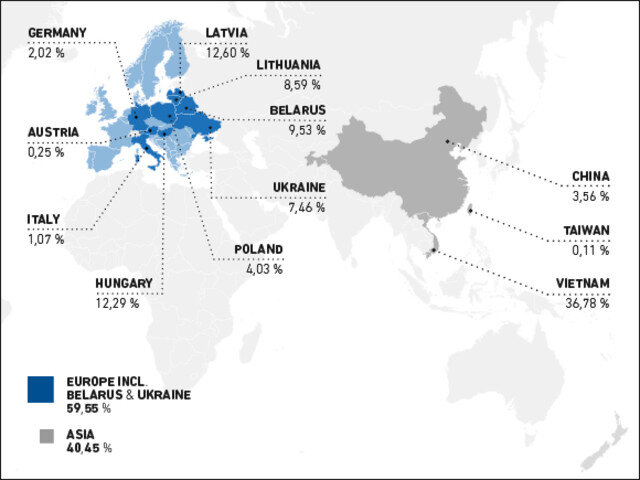 Currently our textile production chain consists of 45 companies in 13 countries. 59,55 % of all products come from Europe. When choosing suitable factories, we use the Fair Wear Foundation guidelines as a basis and work exclusively with companies that share our ethical and moral principles and advocate suitable working conditions. The continual improvement of working conditions is an ongoing process without an end date. We are determined to follow this path so that we can continue to wear our products with a clear conscience in the future!
FAIR WEAR FOUNDATION BRAND PERFORMANCE CHECK
Once a year, the Fair Wear Foundation carries out a Brand Performance Check of its members. This check examines the internal management systems in order to assess the ways in which a company implements the FWF code of conduct along its value-added chain. This also includes monitoring or the measures a company takes in order to uncover and eliminate problems, grievances and defects.
In December 2018, we were awarded LEADER STATUS by the FWF. This means we are among the leading brands committed to improving working conditions in the supply chain.
ORTOVOX SOCIAL REPORT
TRANSPARENCY IN THE TEXTILE SUPPLY CHAIN
Our Social Report discloses all of the measures implemented concerning CSR (corporate social responsibility) and provides perspectives for the future. In addition to an insight into the supply chain, we also explain the product cycle and provide information about the results of supplier auditing.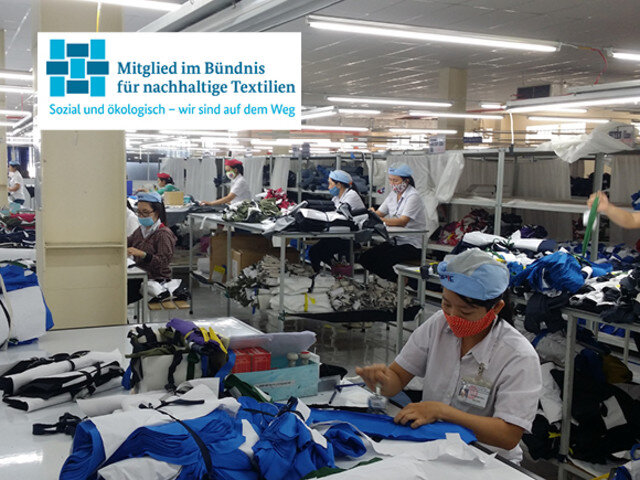 THE PARTNERSHIP FOR SUSTAINABLE TEXTILES
IMPROVEMENTS THROUGHOUT THE ENTIRE TEXTILE AND CLOTHING INDUSTRY SUPPLY CHAIN
We joined the Partnership for Sustainable Textiles in June 2015. The Partnership was founded in 2014 and consists of representatives from business, civil society, local organizations and trade unions. The aim of the multi-stakeholder initiative is to continuously improve the social, environmental and economic conditions along the entire supply chain in the textile and clothing sector. The Partnership has more than 130 members. At the beginning of 2017, the first roadmap was created including objectives in chemical management, social responsibility and natural fibers. We were particularly involved in the wool sub-group.
ROADMAP 2019
For 2019 we have set a roadmap with the Partnership for Sustainable Textiles, listing a total of 22 specific targets that cover areas including the management of chemicals, working conditions, animal welfare and supply chain transparency. In this way, we want to further improve the conditions in our supply chain step-by-step. In 2018, we achieved a total of 25 targets.
EOCA
GLOBALLY ACTIVE FOR ENVIRONMENTAL PROTECTION
Since summer 2016, ORTOVOX has been a member of the European Outdoor Conservation Association (EOCA), which promotes environmental protection worldwide. The group of companies from the European outdoor industry has been collecting donations for charitable projects since it was founded in 2006. These projects are not tied to geographical locations:
From creating an environmental path in Nepal and waste disposal projects in Kyrgyzstan to protecting brown bears in Spain and protecting peat bogs in Ireland, the EOCA supports projects across the entire world.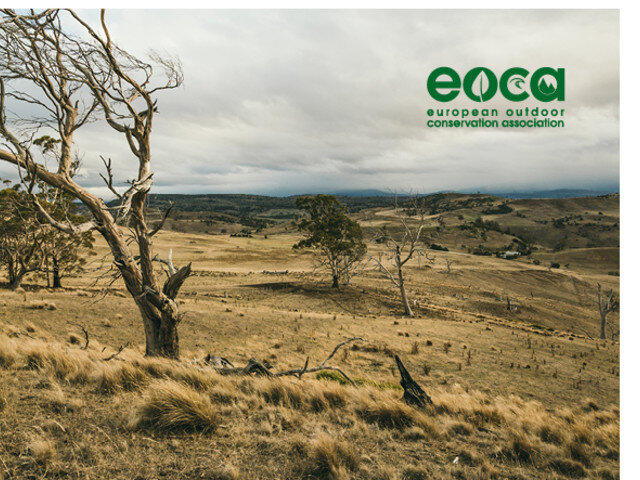 ORTOVOX WOOL PROMISE
ORTOVOX protects. As our number one brand value, protection is the central focus of all of ORTOVOX's activities. Here, protection refers not only to products that protect against the elements in dangerous situations on the mountain, but also includes the protection of humans and nature. In 2012, we discovered Tasmania as a source for our merino wool. We work together with selected farms that meet our high quality standards and follow the demanding wool standard – ORTOVOX WOOL PROMISE (OWP). With the ORTOVOX WOOL PROMISE (OWP), ORTOVOX has initiated its own wool standard for the highest quality of animal welfare and sustainable economic management. For over two years, ORTOVOX has held meetings with the Tasmanian wool farmers, suppliers and producers to develop our own fully comprehensive wool standard. Based upon the Responsible Wool Standard (RWS), the ORTOVOX WOOL PROMISE takes an even more extensive approach to satisfy our company's high requirements.
The OWP focuses upon the following areas:
Animal welfare, Farm management, Land management, Slaughter, Transport
Multi-year contracts are concluded with the wool farmers and relationships with wool producers are kept direct and personal. The OWP thus encompasses various aspects of sustainability, providing the necessary transparency for the customers and for the company itself. The wool standard guarantees the best welfare for the sheep and ensures that only wool from our selected farms ends up in ORTOVOX products.
SWISS WOOL
REGIONALITY MEETS SOCIAL ENGAGEMENT
We have been using Swiss wool as a filler material for our insulating products since 2011. The SWISSWOOL products are characterized by their regional origin, short transport routes and the fact that they are processed entirely in Europe. To this end, 26 collection points have been set up across Switzerland to which even the smallest wool farms can send their wool in return for fair payment. The Swiss wool industry, once presumed dead, has been revitalized thanks to the SWISSWOOL initiative.