committed to the future
will bennett is owp farmer from deep conviction
The Bennett family have been living from and with merino sheep in the Tasmanian midlands since 1853. Will represents the fifth generation at Ashby Farm and is fully committed to our ORTOVOX WOOL PROMISE. He is a role model in the Tasmanian merino industry.
"Even during the initial talks, my inner voice was telling me that becoming part of the ORTOVOX WOOL PROMISE was not only right but important too. We have to show that this is the path to the future".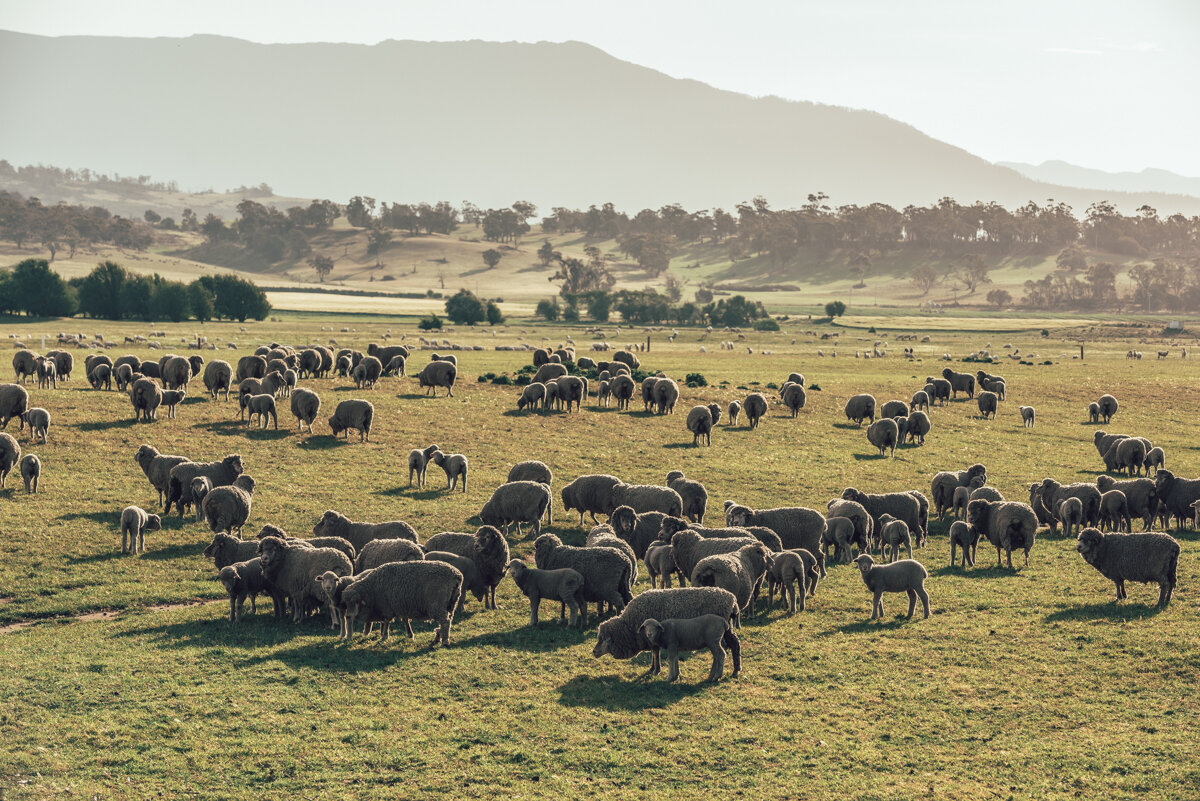 OUR COMMITMENT TO FAIR WOOL
Since 1988, ORTOVOX clothing has been all about wool. The protection of people and animals is the central focus of all of ORTOVOX's activities. That's why, after more than two years of talks with wool farmers, suppliers and producers, ORTOVOX 2017 has initiated the ORTOVOX WOOL PROMISE (OWP) as its own wool standard.
Based upon the Responsible Wool Standard (RWS), the OWP takes an even more extensive approach: The regular OWP audits focus upon animal welfare, farm and land management, and slaughter and transport. More than 60 indicators are checked regularly on the farms by a certified, independent auditor.
This wool standard ensures that wool production on our farms fully complies with ORTOVOX's high quality requirements. All farms are also RWS certified. From farm and land management, animal welfare and transport, right through to slaughter: the OWP covers an extensive range of SUSTAINABILITY ISSUES in wool production.
THE OWP - EXPERIENCED RESPONSIBILITY

RESPONSIBILITY FOR OUR SHEEP – TRANSPARENCY FOR THE CONSUMER – HAPPY WOOL FARMERS
In 2012, ORTOVOX discovered Tasmania as a source of merino wool. The raw material for mountainwear now comes from over 95,000 sheep on selected farms. The ORTOVOX WOOL PROMISE (OWP) provides the necessary transparency for the company, for dealers and for customers: This wool standard ensures that the production systems on our farms fully comply with ORTOVOX's high quality requirements.

SETTING JOINT GOALS, SHARING RESPONSIBILITY
ORTOVOX knows the farms that produce the merino wool and visit them regularly. Multi-year contracts are concluded with the wool farmers and relationships with wool producers are kept direct and personal. Once a year, ORTOVOX also brings together the various parties from along the wool supply chain and provides a platform for critical discussion, transparency and new solution
OWP Audits
The following overview uses a traffic light system to show the latest results of the ORTOVOX WOOL PROMISE (OWP) audits that were carried out on our farms in 2018. These provide ORTOVOX with an independent review of the indicators for farm management, animal husbandry and welfare, land management, slaughter and transport. 99.55 % of OWP specifications were adhered to. Minor non-compliance was found in the areas of husbandry and nutrition. ORTOVOX is currently in dialogue with the farms concerned regarding this.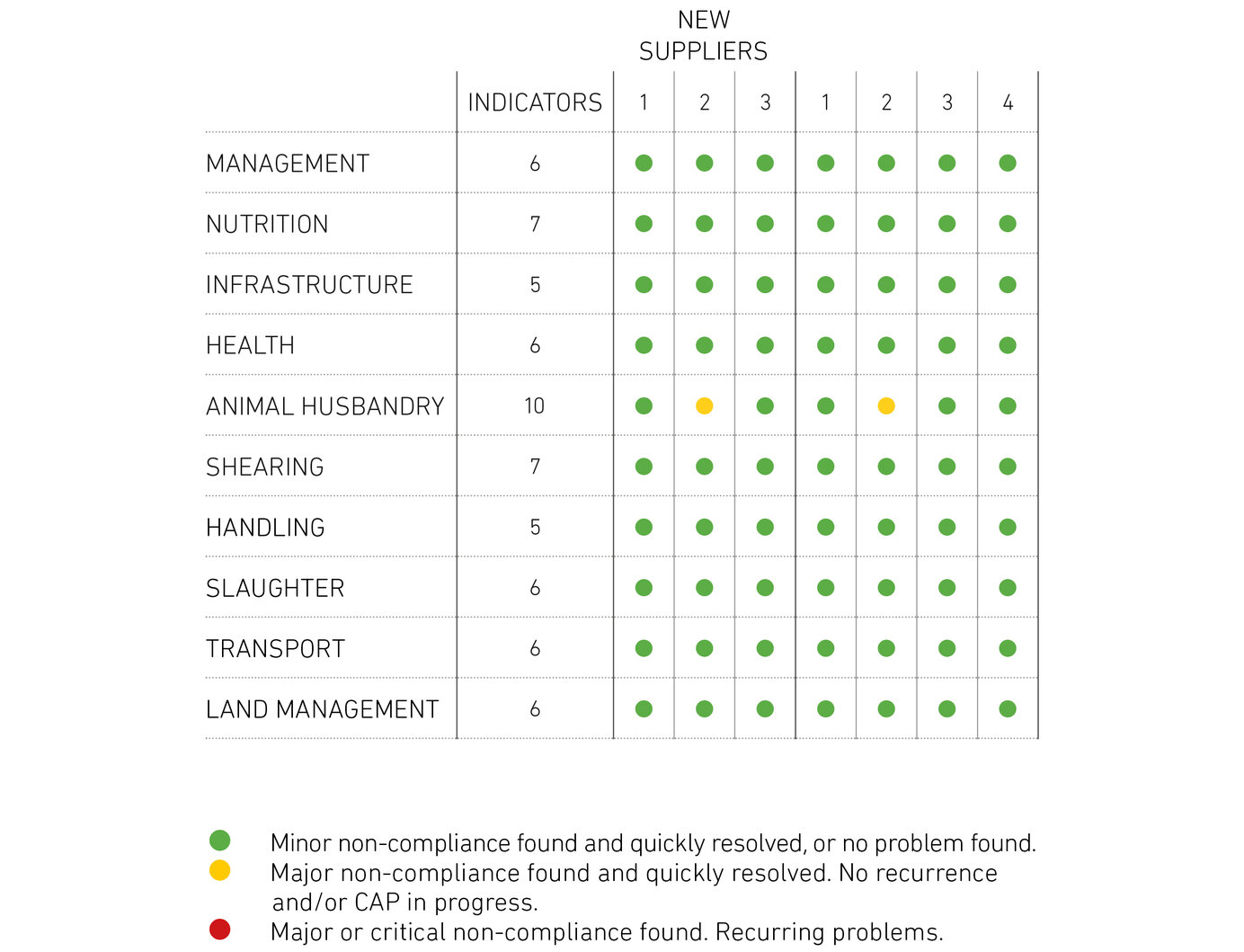 functional mountainwear with fair merino wool