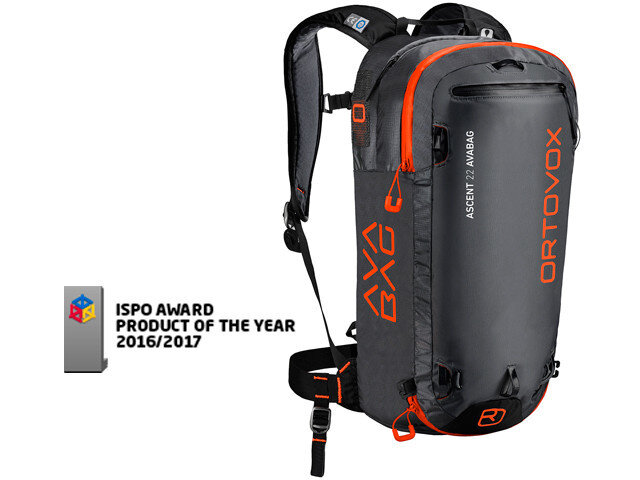 AVABAG cartridge airbag system
Extremely reduced weight with the best possible protection.
AVABAG is the extremely light airbag system. Thanks to innovative airbag processing technology, whereby the material is processed for the first time ever without sewing or additional sealing, and thanks to the drastically reduced venturi unit, we have managed to achieve a sensational system weight of 690*g. In this sense, simplicity means a reduction in components, lower weight and the highest level of reliability.
* Fluctuations of +/- 4% may arise during manufacturing.

ISPO PRODUCT OF THE YEAR
The jury of the ISPO AWARDS voted the AVABAG to the most innovative product in the segment SKI 2016/17! Our most progressive AVALANCHE BACKPACK EVER.
UNLIMITED TRAINING
Together with his team of experts, the Canadian avalanche researcher Pascal Haegeli analyzed 106 avalanche accidents that occurred with airbag users. The result was frightening - one in eight avalanche backpack users (12%) did not manage to activate the system during an avalanche. Regular training and our release-optimized grip can help to reduce this number in the future.
NOTE: Releases can be practiced as often as required without an installed cartridge to ensure that the wearer is able to react appropriately in a real situation. The AVABAG system can then be re-activated by using the pre-tension tool.