VISITING THE HOME OF NEEDLEWORKERS AND NARCISSI
Our personal relationships and regular, close exchanges with our suppliers and producers are important to us – and not just by telephone and email, but also on site. This way can we gain a deeper insight into the company and get a feel for the challenges involved in product manufacture. And only this way can we get to know the people whose dedication and expertise play a key role in shaping the quality of our products.
Please Note: In this report, we write about a visit to our production facilities in Ukraine in the summer of 2021 - months before the Russian invasion. At the end of the report, you can read about how the current situation affects us as a company and how we support our partners based there.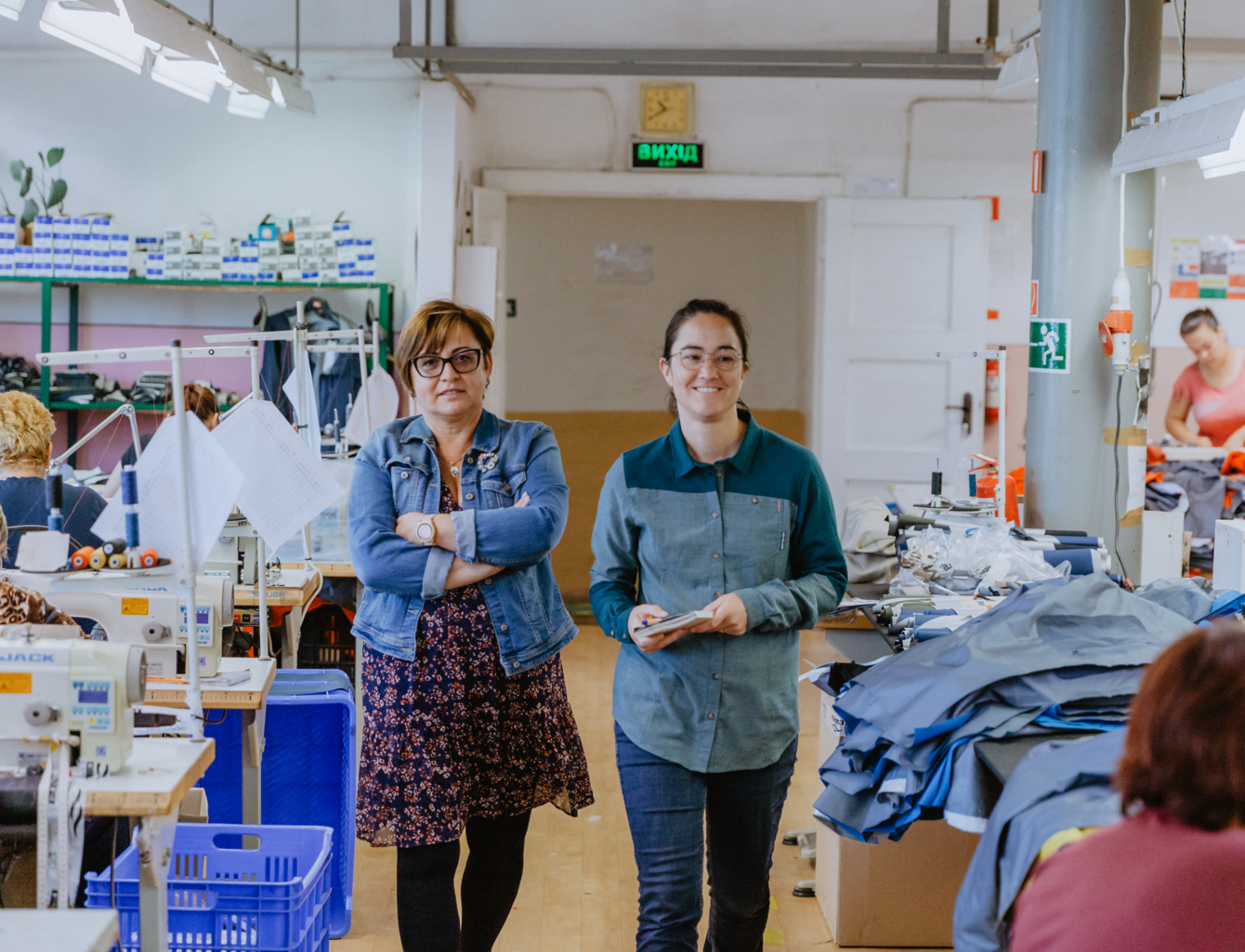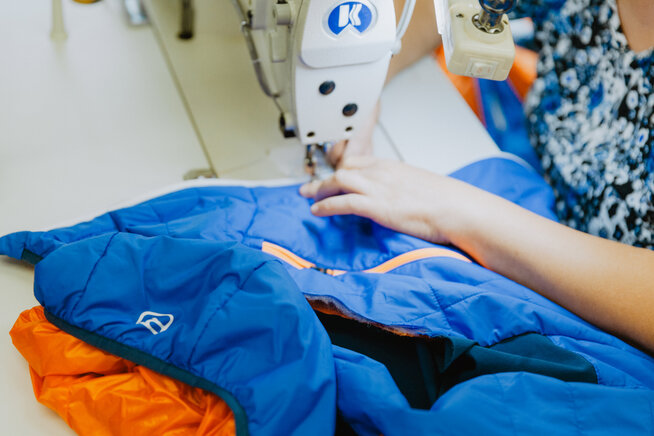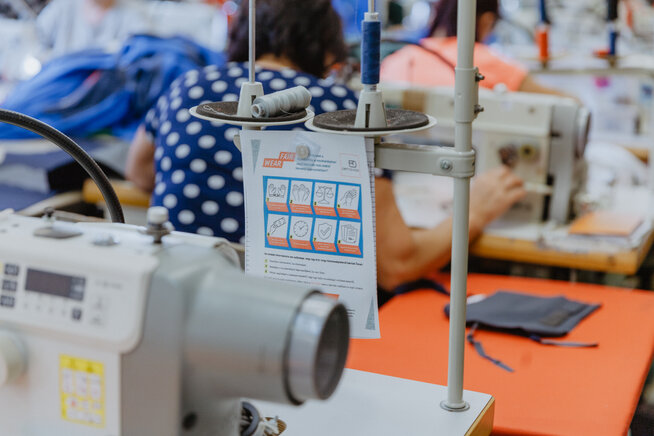 Fair comes first!
Our on-site visit in the summer of 2021 took us to a factory in western Ukraine. The factory has two production sites: Hut und Koson'. Both are close to the Hungarian border – the main language spoken there is Hungarian and they use the Hungarian time zone, which is an hour behind that of Ukraine. The items made here for ORTOVOX are predominantly Swisswool products. The purpose of the visit was to re-audit both factories. The working conditions and health and safety at both sites were first inspected by independent auditors in 2018. This time we were back to check the current situation and the implementation of improvement measures.
The general result of the audit was overwhelmingly positive. The rooms are light and friendly, the machines modern and safe. The employees were very satisfied and confirmed the positive overall impression we gained.
There were no critical violations, but definitely room for improvement.
When it came to health and safety, there were a few small flaws that need to be remedied. For example, a door needs to be re-fitted to open outward and the evacuation plans need to be updated to meet the ISO standard. Another key aspect of the audit is working hours. Currently, these are not recorded using start and end times, which means that overtime pay cannot be properly calculated.

IN SHORT:
AUDIT
A social compliance audit is a formal check of cooperating production facilities to ensure compliance with our values concerning working conditions, employee rights, wages and other social standards.
Who has sewn your jacket?
Meet Judit!
Judit is an old hand among the seamstresses in the Koson' factory. She has been part of the team for over 20 years. Back then, she started with basic skills. Today, she has mastered all of the process steps. Her favorite thing to make is jackets:
"I enjoy seeing the individual parts gradually come
together to make a whole."
Judit, Seamstress
She has loved sewing since her childhood – and her work is passionate and precise to this day. She lives near the factory with her 8-year old, her16-year-old and her husband, who teaches Hungarian Literature at the university.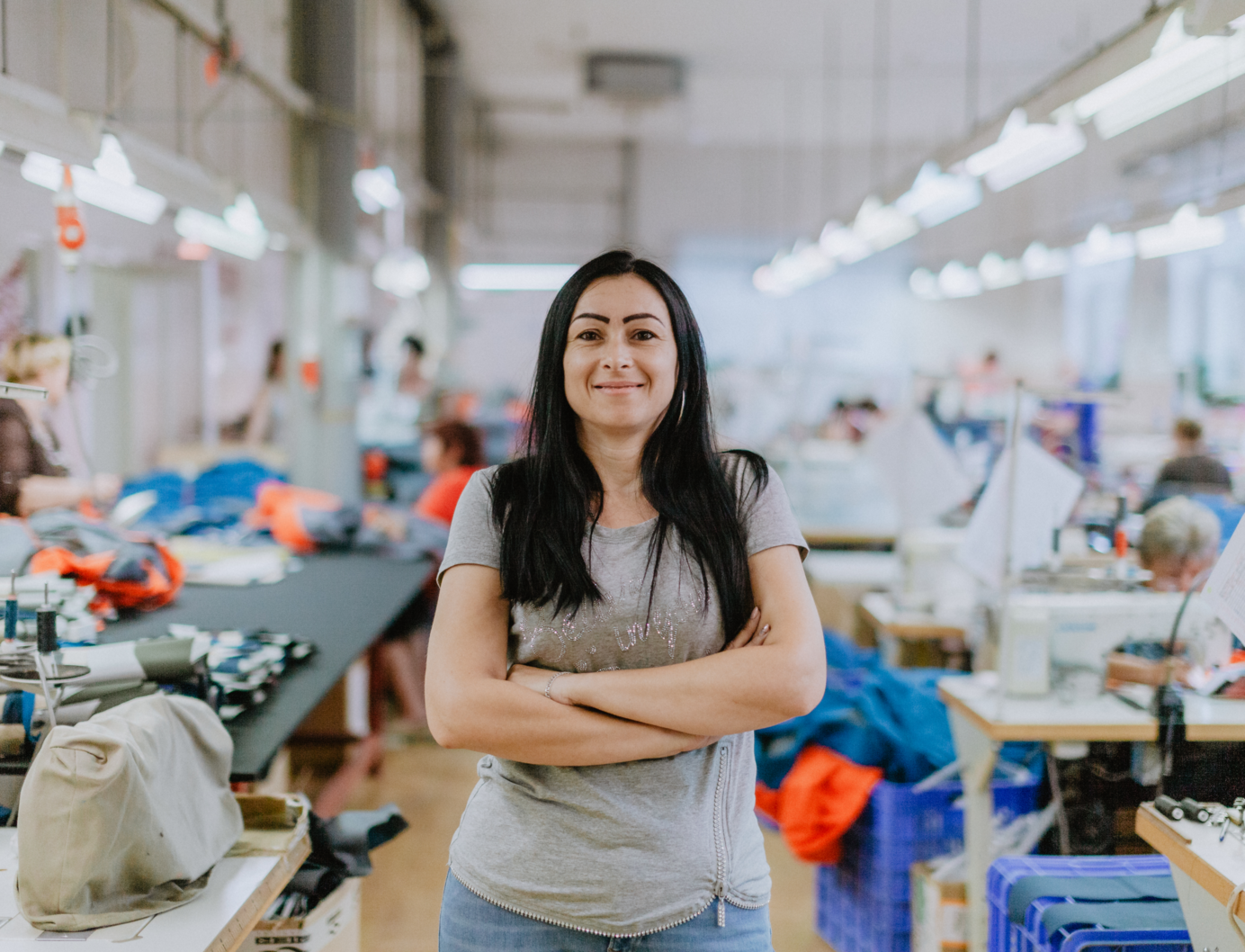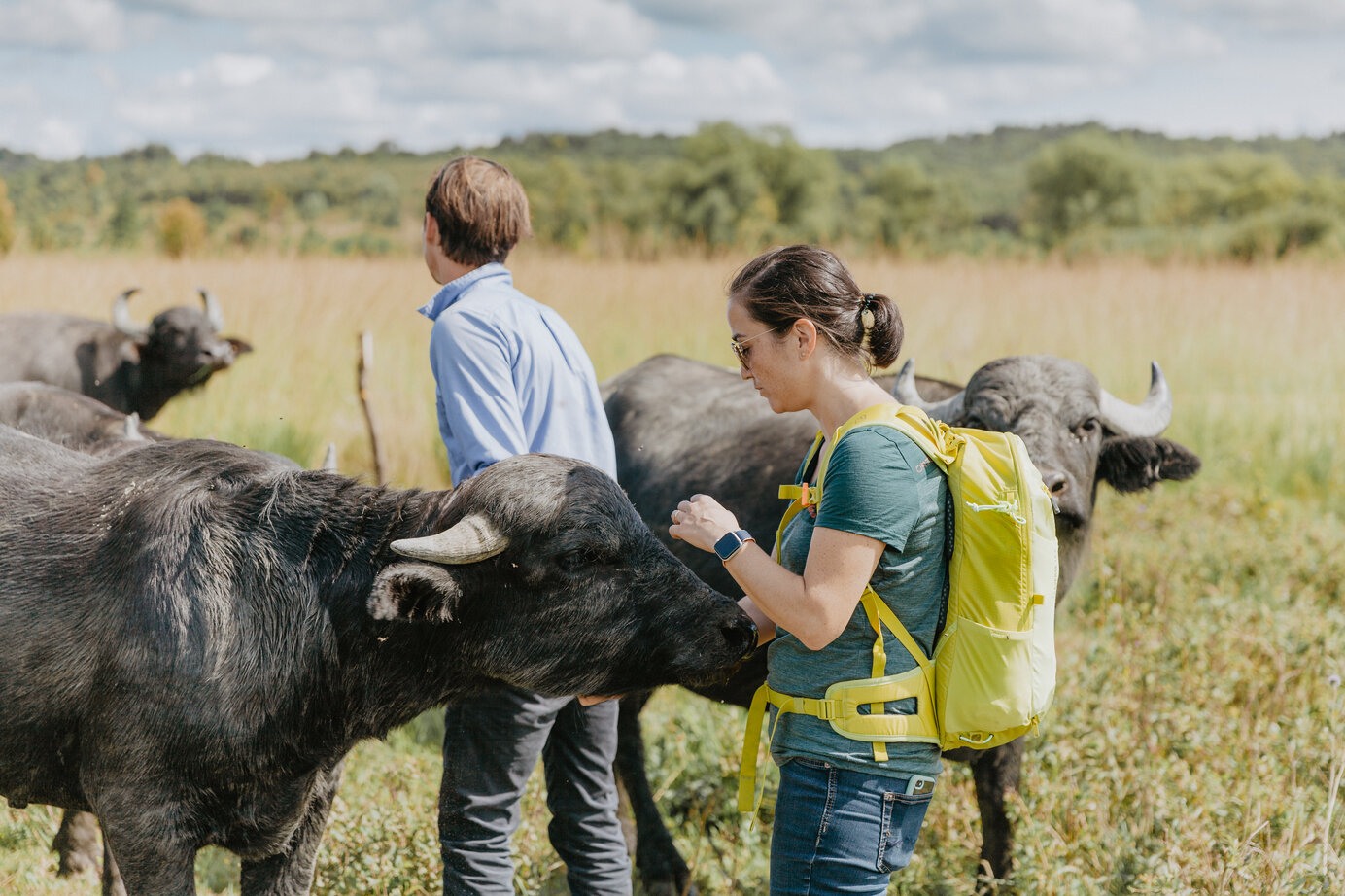 Judit's home – the Carpathian Biosphere Reserve
the Carpathian Biosphere Reserve
Judit's home
Since 2021, we have supported the ecological restoration of the Narcissi Valley in the Carpathian Biosphere Reserve, not far from Hut und Koson'. An increase in dry periods and the decline in traditional farming has resulted in a dramatic reduction in biodiversity there. A type of narcissus that grows only in this valley is in fact threatened with extinction. The aim of this initiative is to restore the water level in order to conserve the biodiversity of the valley's meadows.

In solidarity with Ukraine
Since the invasion of Russia in spring 2022, our management has been in close contact with our production partners.
"The current events in Eastern Europe are incomprehensible and leave me speechless. No matter which words I choose, they cannot describe what is going on ther right now. That makes it all the more important to remain calm and not to be let by fear. Fear: No. Caution, prudence, support, helpfulness, empathy: Yes!"
christian schneidermeier, CEO ORTOVOX
Despite the continuing Russian invasion, we are working closely with our producers and sticking to our production in Ukraine. One thing is clear: The safety and well-being of the people comes first and foremost - as a company, we are not making any demands here. Our producers are showing their commitment and trying to ensure a safe workplace for the employees, supporting them, for example, by providing SIM cards, food, and safety training and the monitoring of the factory building to preserve their workplace.
Besides donations in kind, we also supported the non-profit organization "Danube-Carpathian Programme", which has redirected its focus for the duration of the Russian invasion – from nature-based to humanitarian. Therefore, we decided that for every package that was not returned, we would donate €3 toward humanitarian aid and help our partners in Ukraine on a monthly basis.
More on the topic: responsibility at ortovox