DIRACT AND DIRACT VOICE
GETTING STARTED WITH YOUR NEW AVALANCHE TRANSCEIVER
READY TO GO
THE QUICK-START CHECKLIST FOR YOUR DIRACT DEVICE
It only takes a few steps to get your new DIRACT or DIRACT VOICE ready for use on unsecured terrain. On this page, we'll explain how to quickly familiarize yourself with your new avalanche transceiver, make personalized settings and much more!
THE BENEFITS OF THE ORTOVOX APP
TUTORIALS, SERVICES AND SETTINGS VIA THE APP
Warranty Extension
By registering your DIRACT or DIRACT VOICE, you can extend the warranty on your device from two to five years.
Register quickly and easily via the ORTOVOX app:
For iOS >
For Android >
Do you wish to extend your warranty without the app? Register via your ORTOVOX customer account >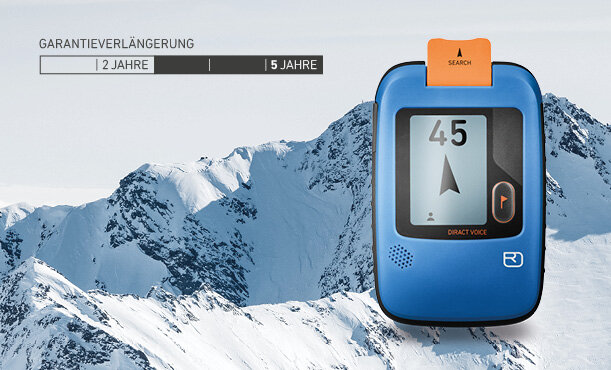 Tutorials and Instructions
GET TO KNOW YOUR NEW AVALANCHE TRANSCEIVER
The DIRACT and DIRACT VOICE are very intuitive and easy to use. Our clear videos and tutorials explain the functions and how to use them in detail.
The INSTRUCTION MANUAL also provides a detailed description of the right way to use the DIRACT and DIRACT VOICE.
SERVICE AND MAINTENANCE
A PORTAL FOR QUICK SUPPORT
Does your DIRACT and DIRACT VOICE need to be checked or is it displaying an error message? We recommend that every avalanche transceiver is checked five years after the initial purchase.
Simply send your DIRACT avalanche transceiver in for a check or for repair via the app or your ORTOVOX customer account.

To your ORTOVOX customer account >