Swiss wool on your back
Since 1988, we have used wool in our mountain sports apparel. We have developed a wear comfort system based on the unique functionality of these natural fibres. Using an innovative production process we have now managed to integrate Swiss wool into the PEAK series backpack back system and provide unique comfort to the place where we sweat most: the back.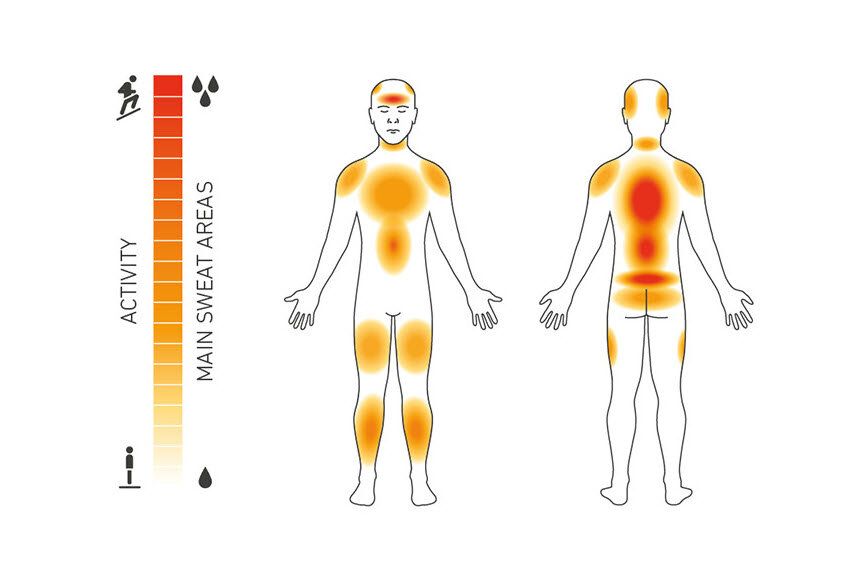 Developed for comfort
The image clearly shows that the area of the middle and lower back is the body's main sweat area. This is where the new PEAK backpack series comes in. Thanks to the wool in the back of the backpack, it can absorb much more moisture than conventional backpacks that are made using foam material, for example. Our Swiss wool simultaneously improves breathability and neutralizes unpleasant odors.
Swisswool Full Contact - advantages at one glance*
29 times higher moisture absorbency
Surface dries faster
Dries just as quickly
7% more breathable
* to comparative backs: Backpack cushion, made of foam material (7mm thick), laid on 3D mesh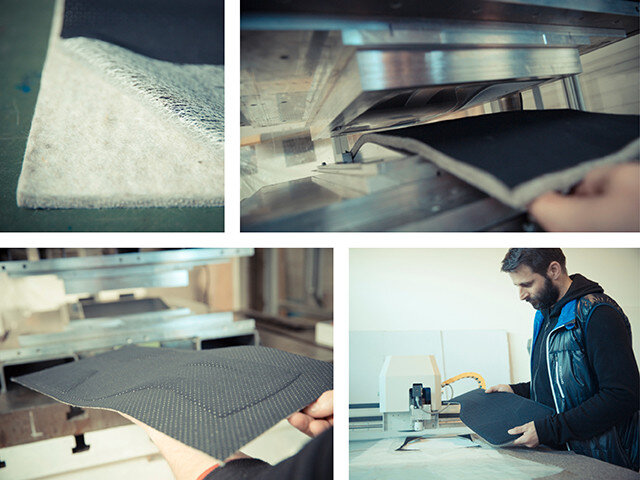 How we geht the wool into the back of the backpack
Every backpack back is produced by hand in the Franconian town of Dinkelsbühl. Here we use woolen fleeces that are combined with a punch-hole covering and shaped under 1.5 tons of pressure. Finally, the shape is cut with millimeter accuracy and undergoes quality testing.
Swisswool - Produced by nature
Swisswool comes from the harsh mountainous landscape of the Swiss Alps. Not many years ago, small businesses in Switzerland earned very little or no money with sheep's wool. Because Swiss second-shearing wool cannot be woven directly, it did not attain competitive prices in global markets. When federal subsidies for the raising of sheep were reduced or completely eliminated, many Swiss sheep farmers were nearly driven out of business. Swisswool is, however, best used as a high quality and natural insulation material.