AVABAG LITRIC ZERO 27
Colour: black raven
Weight (incl. AVABAG-Unit)
Register your product in our service hub, extend your warranty to five years and get all safety-related information and software updates immediately.
More information

This product is climate neutral. It was produced in the most environmentally friendly way possible. Any unavoidable CO2 emissions have been offset.
More information

This product contains no environmentally harmful per- or polyfluorinated chemicals (PFCs).
More information
Product Video
Highlight Video
THE MINIMALIST: LIGHTWEIGHT, VERSATILE, ELECTRONIC
Minimalistic, lightweight electronic LiTRIC backpack for ski touring (27l)
Highlights
AVABAG LiTRIC airbag system: electronic, lightweight and reliable
1,970 grams total weight for a highly technical airbag backpack
Back and features specially tailored to touring
The minimalist: The AVABAG LiTRIC ZERO 27 is an avalanche airbag backpack for all ski touring purists who wish to keep things as light as possible while still enjoying maximum safety.
The AVABAG LiTRIC Zero 27 is focused upon the essentials: minimal weight, maximum safety. The numbers speak for themselves: This highly technical airbag backpack weighs in at just 1,970 grams. To achieve this light weight, we tailored the backpack's features perfectly to the needs of puristic, minimalistic ski tourers: The airbag backpack has a spacious main compartment with zipper access from the top. It has room for all your touring and emergency equipment, as well as for other items. And when it comes to the features, we have focused on the essentials, such as ski and ice axe fastenings, a removable helmet net, and hydration system compatibility. Even the back system is extra lightweight, without compromising on comfort. The AVABAG LiTRIC ZERO 27 can be effectively compressed to suit the planned tour.
LiTRIC, the electronic airbag system, is lightweight, reliable and easy to use. The electric system can be fully charged in approx. 25 minutes via USB-C and activation can be tested any number of times at no additional cost. The lack of a cartridge means: more space, no weighing necessary, no cartridge disposal, no travel limitations. The design is clever down to the smallest detail, supercapacitors are used instead of cartridges and the airbag is ultra-lightweight – making the system one of the lightest on the market. And the system is especially easy to use. From charging and the LED display, to the activation handle, to airbag packing and the leg loop: LiTRIC AVABAGS are absolutely intuitive to operate. One charge enables at least two activations. When switched ON its operation time is approx. 60 hours, which allows for multi-day tours with no need for recharging. Its operating temperature ranges from -30°C to +45°C.
The AVABAG LiTRIC ZERO 27 is climate-neutral and PFC-free.
Registering the system on https://www.ortovox.com/service-hub will extend its warranty from two to five years.
Product features

Product features
Release grip height adjustable
Access to main compartment: front
Safety equipment attachment
Safety leg strap
D-Skifix
1 Ice axe and hiking pole loops
Chest strap with signal whistle
Helmet net
Compression strap
Bright inside
Hydration system compatible
Emergency card
Key holder
Highlights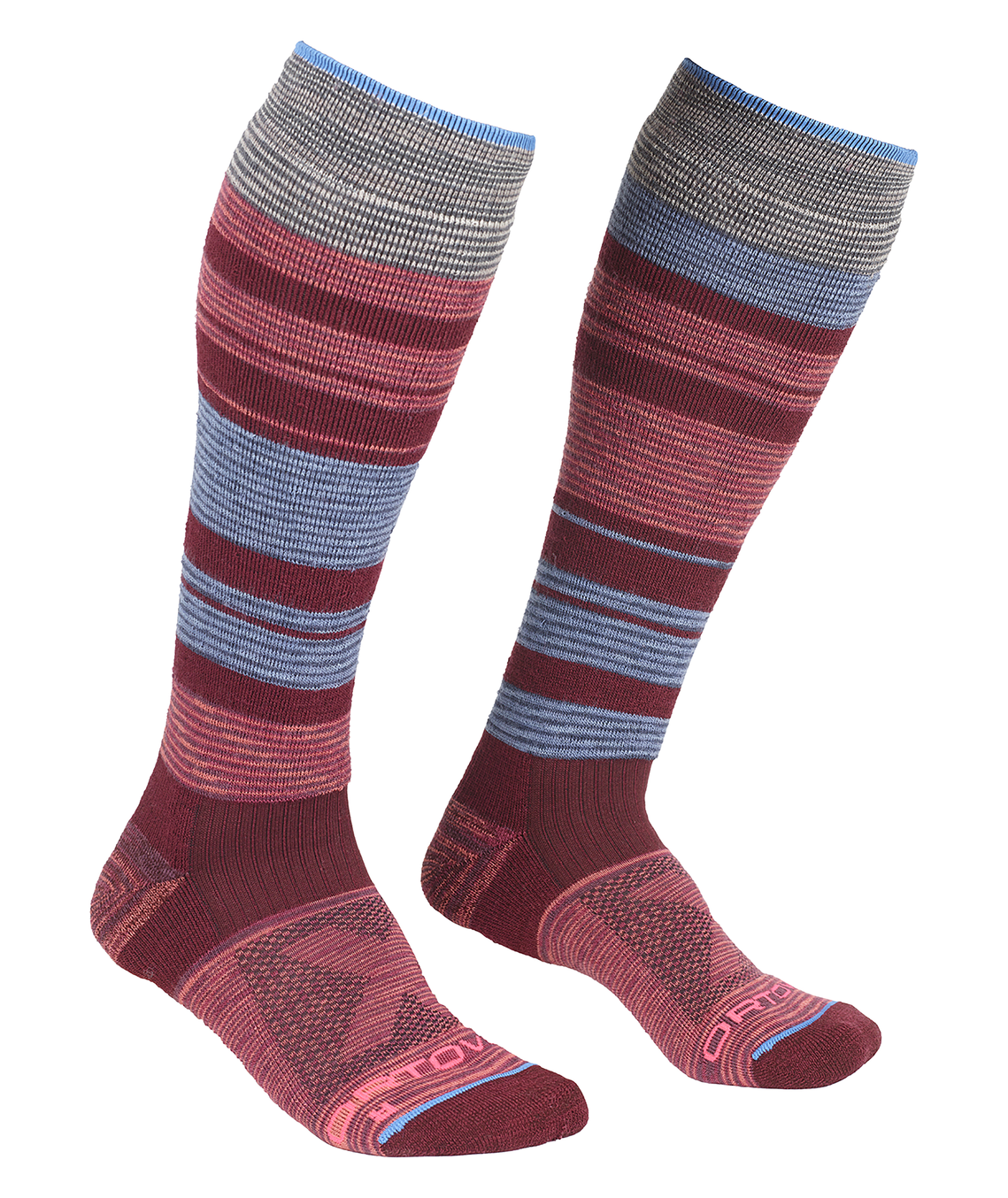 ACCESS TO MAIN COMPARTMENT
ACCESS TO MAIN COMPARTMENT
ICE AXE AND HIKING POLE LOOPS
ICE AXE AND HIKING POLE LOOPS
Bright Inside
Bright Inside
Light colors inside make it easier to find your equipment
SAFETY LEG STRAP
SAFETY LEG STRAP
Additional safety in the event of an avalanche. With a certified aluminum 7075 special carabiner.
HYDRATION SYSTEM COMPATIBLE
HYDRATION SYSTEM COMPATIBLE
Access for hydration systems through the shoulder strap.
MAP COMPARTMENT WITH KEY HOLDER
MAP COMPARTMENT WITH KEY HOLDER
D-SKIFIX
D-SKIFIX
Diagonal ski fastener for versatility.
ACTIVATION HANDLE
ACTIVATION HANDLE
The handle can be quickly and easily stowed by turning it 180°. Thus, getting caught on the handle and causing false activation is impossible. Height-adjustable handle.
SIMPLE TO STOW AWAY
SIMPLE TO STOW AWAY
The airbag can be quickly packed away by simply pushing it back in.
ELECTRIC LED DISPLAY AIRBAG SYSTEM
ELECTRIC LED DISPLAY AIRBAG SYSTEM
The charge level of the airbag and on/off display can be clearly seen even in glaring daylight.
HEIGHT-ADJUSTABLE CHEST STRAP WITH SIGNAL WHISTLE
HEIGHT-ADJUSTABLE CHEST STRAP WITH SIGNAL WHISTLE
You might also like these products